Post-sale supply chain
>
>
Post-sale supply chain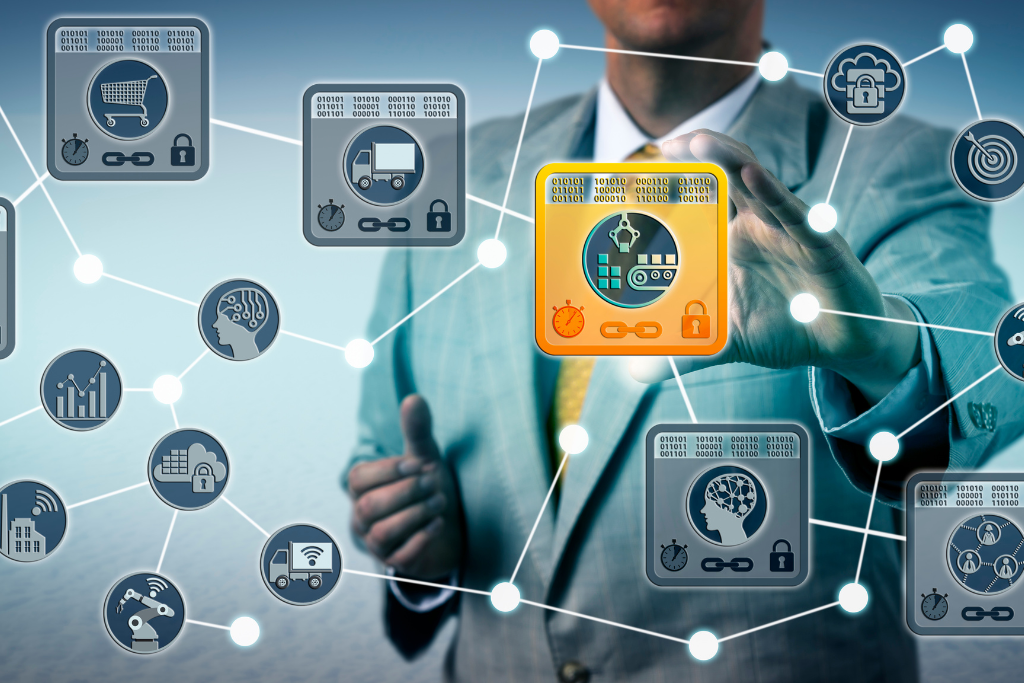 The supply chain consists of two basic phases related to the sales process: pre-sales and post-sales. These phrases cover different processes and activities that include before and after the sale of a product or service. If the pre-sale supply chain focuses on the preparation and positioning of the product on the market, then what happens after the sold product? It would seem that the scheme is simple: the product is delivered to the final consumer. But in reality, there is a huge segment of the supply chain that deals with post–sale operations.
The post-sale supply chain encompasses the activities that occur after the sale of a product or service. It covers the stages from order fulfillment to customer support and product return. Here are some key aspects of the after-sale supply chain:
– Order processing is the first stage of the post-sale supply chain. This process includes checking the details of the order, the distribution of inventory and the subsequent process of shipping the goods.
– The second stage is effective inventory management. Namely: tracking and restocking to ensure timely fulfillment of orders and prevent their shortage or excess of inventory. This stage is extremely important, especially for technical and medical customers.
– After order processing and inventory distribution, it is necessary to think over the stage of warehousing and distribution of these products. It is a key way for making timely delivery and reducing transportation costs.
– The next stage is actually the delivery of products to the customer. This process may include cooperation with carriers, the tracking of goods and ensuring timely delivery. – The most important aspect of the post-sale supply chain is to provide effective customer support. This includes reviewing customer requests, assisting with product usage and troubleshooting.
– It is also possible to return the goods and their reverse logistics. This process consists of managing the return authorization, checking the item, restoring or disposing and handling the refund.
– If the products are delivered with a warranty or require constant maintenance, these actions are also controlled by the post-sale supply chain.
– The last stage is getting feedback from customers. Analyzing this information can help identify trends, improve product quality, improve customer service and optimize supply chain processes.
So managing a post-sale supply chain can seem easier than done. In fact it is a very complex ongoing process which includes all of the above stages.
However, the post-sale supply chain is often not well integrated. At the same time supply chain companies are trying to carry out sales with "No downtime" and do their mission for the customer 24/7. Therefore, they are looking for methods and technologies to increase efficiency and improve customer service.
So here are some useful tips for planning post-sale supply chain process: 1. Give priority to customer satisfaction. This can be done by: fast response, timely delivery, accurate order fulfillment and competent customer service. Also, with the help of technologies, it is possible to provide access to information (transparency and visibility) in real time.
2. Optimize inventory levels and their availability in warehouses. It is also possible to implement systems to determine the quantity of stocks in order to avoid supply disruptions or, conversely, excess supplies.
3. Focus in the Field. Field stocking locations provide the rapid response needed for mission-critical service needs. Small storage facilities near customer facilities contribute to prompt response to customer emergencies.
4. Ensure compliance with all relevant regulations, industry standards and legal requirements. Be aware of changes in regulations related to product safety, data protection and logistics.
5. Develop a reliable reverse logistics process for returning, repairing or replacing products. It is important to establish clear procedures for the inspection, restoration and resale or disposal of products. For many customers, this aspect is critical when they choose a supplier.
6. Incorporate sustainable practices into your post-sale supply chain solution. This moment is no less important for society and customers today. It is possible to consider options for eco-friendly packaging, reduce waste and evaluate suppliers in terms of their environmental and social responsibility.
The above-mentioned aspects can be a starting point for you to become the best in your niche. Of course, every business is unique, so it's important to adapt these tips to your own post-sale supply chain operation according to the organization's goals, specific industry, and customer requests.
Thus, if pre-sales supply chain is important for turning prospects (potential consumers) into buyers, then the after-sales supply process plays a crucial role for the longevity of your
business for three reasons: providing loyal customers, encouraging word-of-mouth recommendations and maintaining a positive brand image.
As a great post-sale excellence example, we can describe how this process goes in Unilog company:
– So at first it is important to note that Unilog is a fourth-party logistics (4PL) company, which means that we are responsible for the entire chunk of supply chain strategy, in other words, from OEM to the end B2B customer;
– The next key aspect in the Unilog supply chain is the presence of almost 90 strategic warehouses near data centers, banks, and government departments. Thus, we are responsible first and foremost for the inventory availability. Our inventory planning team carefully matches potential demand, substitutes and supply to each and every point and warehouse;
– Moreover, with the help of Logivice (Unilog digital supply chain platform), the goods are fully tracked at every stage of the order execution – from creation to dispatch to POD;
– Also Unilog is about Aggressive Service Level Agreement which means same-day delivery, sometimes timed at 4 hours are the heart of our business for post-sale cycle; – In addition, we have numerous agents and stakeholders in the distribution network which helps us to fulfill efficiently with local customer regulations in almost every country needed;
– When the unit is delivered, our asset recovery team starts their journey to retrieve the faulty unit. They will provide reminders, pick up support and matching in order to support the closure of RMA. This way Unilog also stimulates the environmentally
friendly approach and facilitates the cycle economy for our customers to repair, reuse or refurbish the defective units.
Overall, Unilog provides not only pre-sale functions of the supply chain, but also encompasses the activities that occur after the sale of a product or service. In conclusion, the post-sale supply chain plays a crucial role in today's world,where customer expectations are high and sustainability is a growing concern. Companies that recognize the significance of the post-sale process and invest in its management can gain a competitive edge, strengthen customer relationships, and enhance their overall business performance.